Abyssrium Christmas 2018 "Best Friends" Quest Contents
The fourth quest "best friends" is a perfect for diamond getting (1300Diamonds). It was not so difficult. When I noticed it was clear. If own 85 fishes, if you get hidden fish ahead of you at least, it may be a bit more efficient.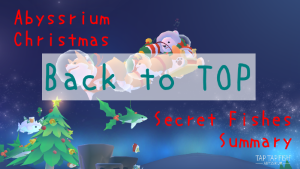 Start of "Best Friends" Quest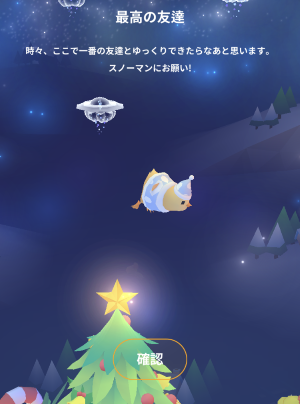 Hidden fish "pajamas chick" came out!!LOOOOOOVE!!
Perhaps, if you open hidden fish, can you get "Pajamas Chick" at about this time?
There are many hidden fish that can not be opened unless you complete the quest until the end, so there will not be such a thing.
Awards of the "Best Friends" Quest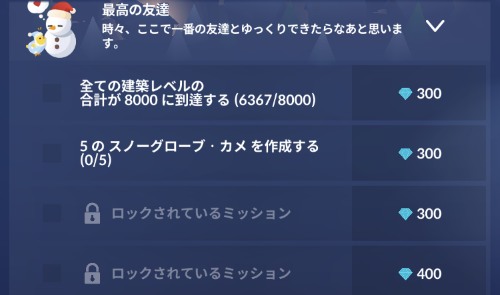 Building level 8000 was not that hard. I am happy that there are lots of reward diamonds.
It might be a bit tough as I have to make 5 Snowglobe Turtles.
Quest "Best Friends" Contents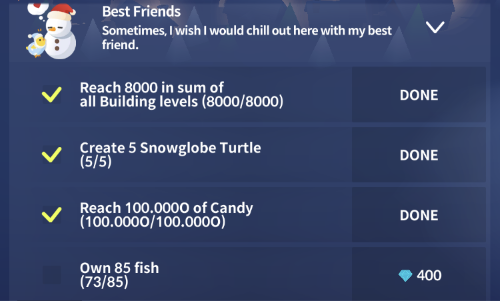 The content of this quest is as follows.
Reach 8000 in sum of all Building levels
Create 5 Snowglobe Turtle
Reach 100.000″O" of candy
Own 85 fish
I thought that the most difficult thing in this quest was to create 85 fish.
Other things will clear if you are playing "Christmas miracle", so steady work is necessary.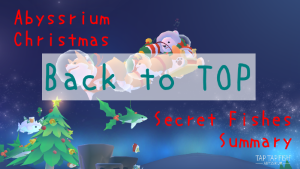 ---