Abyssrium Christmas 2018 "Christmas Tower" Quest Contents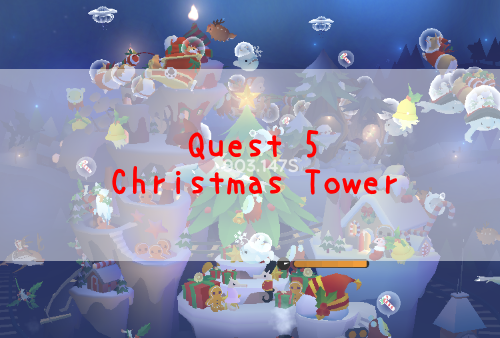 After clearing the fifth quest "Christmas Tower" at Abyssrium Christmas 2018, you will finally be able to create over the half of an ordinary fish. The degree of difficulty rises at a stretch and life force 500.000 W is needed so it may stop working once with this quest. Because there are hidden fish which can not be put out until this quest is cleared, the quest capture is important anyhow.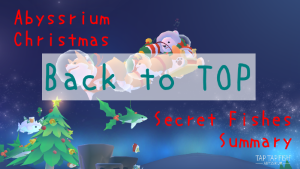 Start of the "Christmas Tower" Quest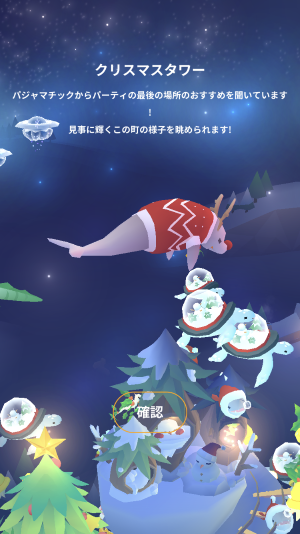 pajamas? I wonder what she(or he) wears a sweater, no, Rudolph dugong! ! 
The quest finally finished, but it was difficult for the end.
Awards of "Christmas Tower" Quest :1600 Diamonds  and 5.000X Candy!!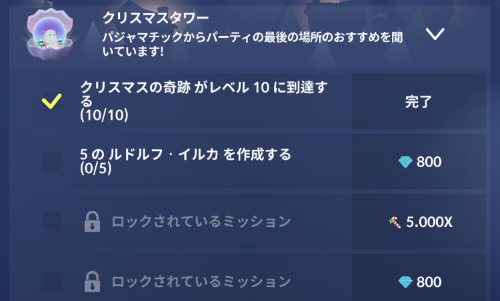 Christmas miracle level 10 will be needed so let's free it with the diamonds you have saved so far.
There is no choice but to clear it over a long time.
Quest "Christmas Tower" Contents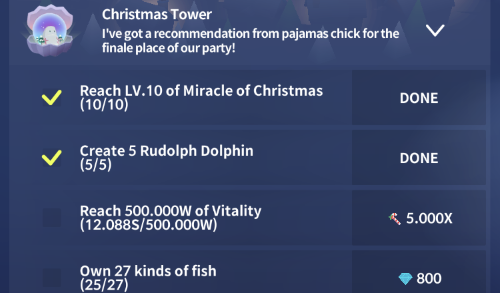 The content of this quest is as follows.
Reach Lv.10 of Miracle of Christmas

Create 5 Rudolph Dolphin

Reach 500.000W of Vitality

Own 27 kinds of fish
Personally, it was difficult to own 27 kinds of fish.
I wanted to avoid having to produce fish wastefully before achieving 500 W of Vitality. Bad efficiency is without hidden fish.
However, it seems that it will be a painful situation with pinching that you can not create hidden fish unless you release the quest.
If you can open hidden fish ahead of time, you can capture without waste.
This is "Rudolph Dolphin"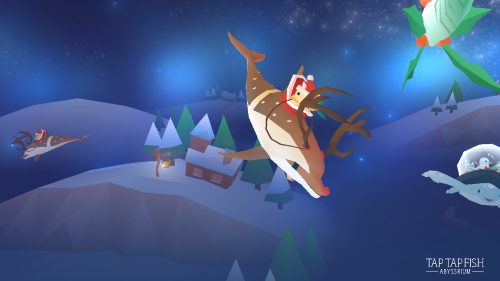 By the way this is the Rudolph dolphin. I think that Rudolph is about a red nose reindeer.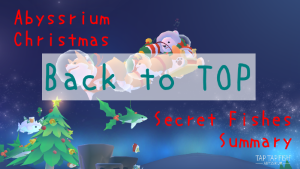 ---